Download the EKO Smile App for free and start collecting smiles!
Complete your first transaction and win 100 Smiles!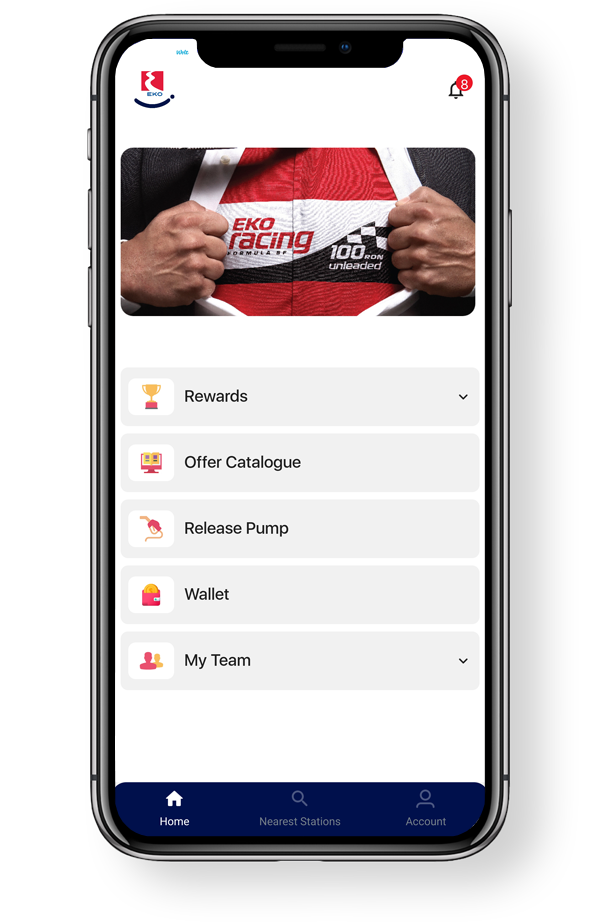 Win Smiles (digital points) with each purchase from the petrol stations and redeem them on products/services at a specially reduced price.
1 smile
for every litre of fuel or for every euro spent on the products/services apart from fue
2x
on differentiated products (EKO Racing 98, EKO Racing 100, Diesel Avio Double Filtered)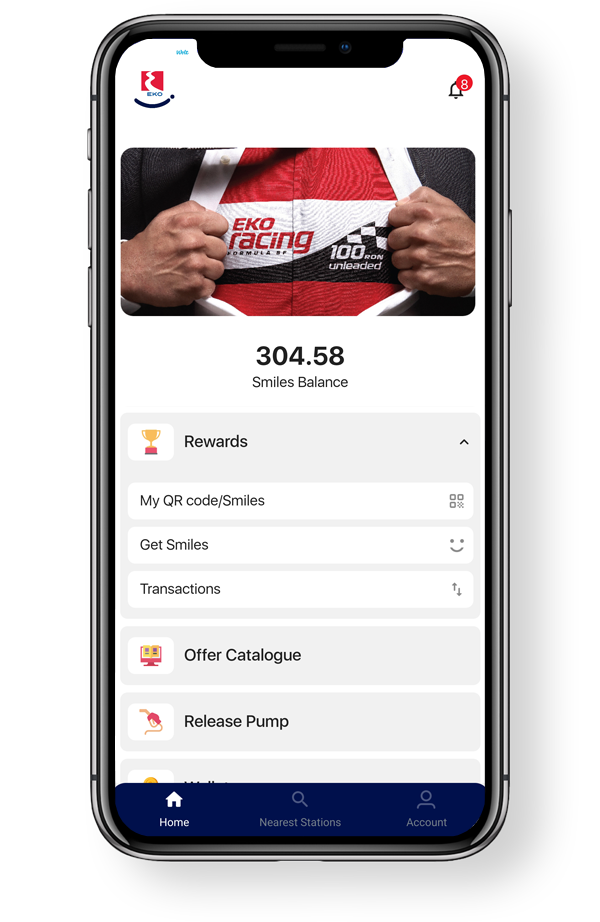 Scratch and Win is an in-app game that gives you the chance to win amazing prizes and Smiles!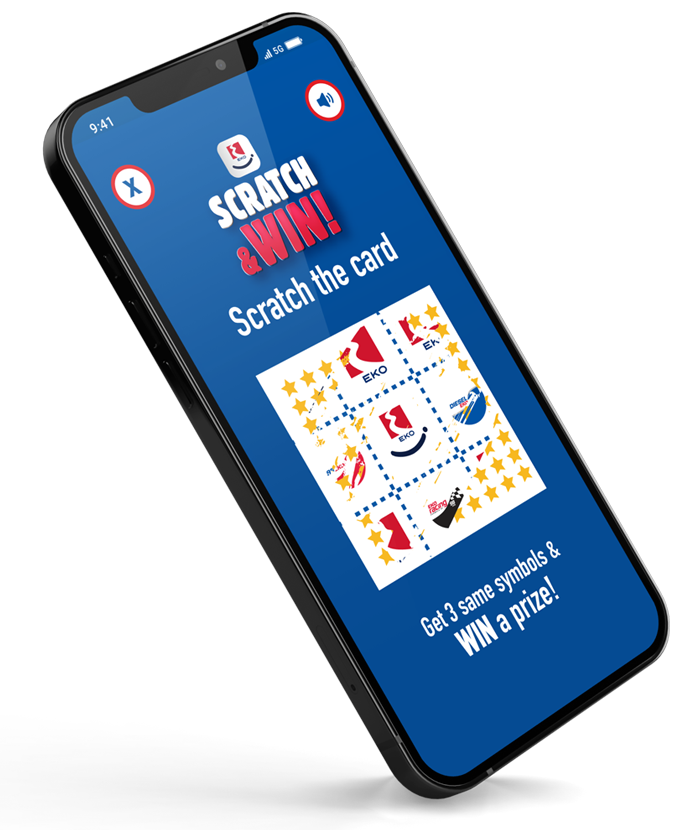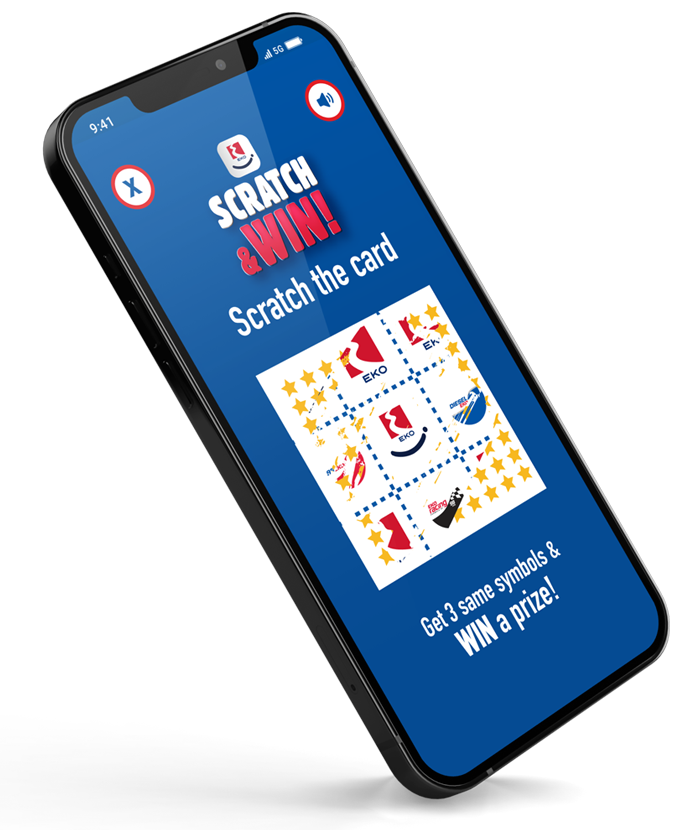 Redeem Smiles (Digital Points) with products at a specially reduced price.